Before you contact us
During these difficult times, we're receiving a higher number of calls than usual.
Our priority is to protect our services for those customers that need us most, so we ask that if your call or store visit is not urgent, you leave the way clear for us to help them first.
If you are venturing out, please ensure you follow Government guidelines
Latest updates
If you're experiencing financial difficulties due to the current coronavirus situation, we've got some online options that could help.
We'll keep this page updated as the situation changes. You can also follow us on social media for regular updates.
An update on our stores
Our stores remain open and we've made some changes to keep both you and our team safe.
Bank easily online
It's never been more important to be able to bank from home.
Our new mobile banking app
Packed full of clever tools to help you track, budget, save and pay.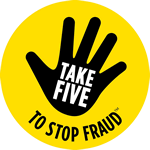 Stay safe and secure
When things are uncertain and constantly changing, as they are now, it's more important than ever to take care of your personal information. Unfortunately criminals might try to take advantage of the situation to collect confidential information and commit fraud.
Watch out for unexpected text messages, emails or phone calls claiming to be from travel companies, airlines, financial institutions or even the NHS. Any message that requests personal information should be treated with suspicion, as genuine organisations are unlikely to do this.
If you're unsure, don't hand over any personal details or click on links in texts and emails. If you do receive a suspicious message or phone call, don't respond on the spot. Instead contact the company yourself using a number you can trust.
Follow the advice of the Take Five to Stop Fraud Link opens in a new window campaign, and remember that criminals are experts at impersonating people, organisations and the police. Your bank or police will never contact you out of the blue to ask for your PIN, full password or to move money to another account. The Take Five to Stop Fraud campaign encourages you to:
Stop: Taking a moment to stop and think before parting with your money or information could keep you safe.
Challenge: Could it be fake? It's ok to reject, refuse or ignore any requests. Only criminals will try to rush or panic you.
Protect: Contact your bank immediately if you think you've fallen for a scam and report it to Action Fraud. Criminals have already started using a number of new tactics and schemes to target people in the wake of COVID-19, with some recently reported including:

Emails offering fake medical support and the sale of medical supplies such as face masks, hand sanitizer and other products which will never arrive
Emails, texts and calls using NHS branding or messaging, requesting donations
Emails, texts and calls employing HMRC branding or messaging, asking for details, to offer pay-outs and financial support
Emails outlining new 'too good to be true' investment opportunities around healthcare companies
For more information on how to protect yourself from fraud and scams visit our security centre Link opens in a new window pages.