Travel Insurance
Current Account Tracker provides all the same features as our Private Current Account  but without travel insurance cover.
Worldwide family multi-trip travel insurance from AIG (American International Group UK Ltd). Covered from the moment you book your holiday to when you return.
Key benefits of the cover
You and a partner living with you if you're both under 75.
Up to four dependants under 18 (who are either in full-time education or living with you).
31 days per trip. You can extend your trip cover (up to 45 or 62 days) at an additional cost.
Worldwide cover (except Cuba, Iran, Syria, North Korea, the Crimea region or anywhere the Foreign, Commonwealth & Development Office advises against all but essential travel).
Travel in the UK where two or more nights' accommodation is pre-booked.
Emergency medical treatment and cover for the journey home if it's medically necessary.
Travel and accommodation costs you can't recover if you have to cancel or cut your trip short for one of the reasons in the policy wording.
The cost to cover essentials which are lost, damaged or stolen and if your baggage is delayed while you're heading to your destination.
Delays or missed departures. Get help with expenses and cancellations caused by natural disasters too.
Winter sports, golf equipment, wedding, and business cover as standard.
Personal accidents, personal liability and legal expenses – when the unexpected happens.
Some medical conditions. We'll let you know when you apply, if you need to call AIG to be medically screened after answering some questions.
What's not covered
Any loss or theft were reasonable evidence is not provided to AIG.
Certain specified items (including bikes, tablets and mobile phones) and certain circumstances (for example: if you leave your item unattended in public).
Anything already covered by gadget, mobile, car or home insurance (like bicycles, cars, phones, tablets, lenses).
Medical claims relating to pregnancy or childbirth if the pregnancy is over 26 weeks along or medical conditions that AIG has not agreed to cover.
Claims related to medical conditions or circumstances you knew about before you went on the trip unless previously notified to and agreed by AIG.
Any costs that airlines are responsible for, like food and drinks if there is a long delay, Claims made for sports that aren't covered or if the advised safety gear wasn't used (for example: not wearing a helmet on a bike).
Claims arising from quarantine or travel restrictions relating to a current or previous epidemic or pandemic declared by the World Health Organisation or any official governmental body or health authority.
Cruises
You are covered if you go on a cruise provided that the cruise does not travel to or through Cuba, Iran, Syria, Sudan, North Korea or the Crimea region. The medical expenses limit for cruises within the UK is £10,000. Outside the UK the medical expenses limit for cruises is £15,000,000.
The cover provided is subject to certain conditions, exclusions and policy limits. Some pre-existing medical conditions are covered and some may be covered by paying an additional premium. It is important you read the full details before applying. You can view our Private Travel Insurance Policy Wording Link opens in a new window.
If AIG are unable to provide cover for your medical conditions, MoneyHelper has introduced a directory of travel insurance firms which can help consumers with existing medical conditions access travel insurance that covers their conditions. For example, this might include how you can get cover for a condition that may be currently excluded on your policy or where you are paying an additional premium to cover your medical condition(s).
If you would like further information, please visit Money Helper Link opens in a new window or call 0800 138 7777.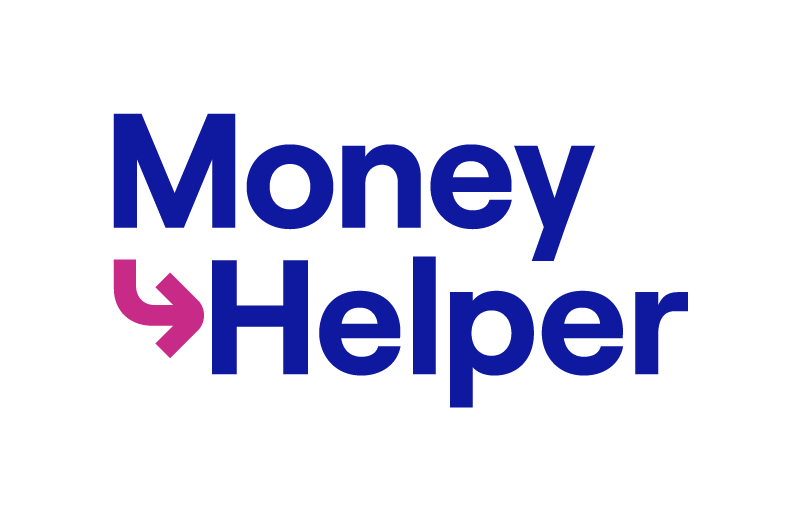 Upgrade your cover
By paying an additional premium you may be able to upgrade your policy.
Increase trip duration. If you wish to travel on a single trip in excess of 31 days, by paying an additional premium, cover can be included for single trips lasting up to 45 days or 62 days.
For further details call AIG 0330 123 3106, or email virginmoneytravel@AIG.com
Virtual Medical Care – GP Consultancy Services in the UK and abroad
You and your family covered by the policy will get unlimited, round the clock access to medical advice from a GP whether you are abroad or in the UK.
You can contact Virtual Medical Care:
You should use your sort code as your reference/policy number.
Talking nurses – Medical Advice and guidance for travel abroad
Medical advice and guidance from qualified nurses, with doctor support if required for travel abroad.
Call: 0800 975 0463 from within the UK, or +44 (0)20 8481 7789 from outside the UK.
Concierge service – Before and during your trip
A little bit of luxury. Just pick up the phone and someone else can sort transfers, tickets and more. You can use this service both before and during your journey.
To contact the concierge service:
By email uk.assistance@aig.com
Call 01273 747 613 from within the UK or +44 (0)1273 747 613 from outside the UK
View all concierge services
Business e.g. secretarial services, hotel conference facilities.
Entertainment e.g. ticket reservations, sporting events, sightseeing information.
Fine foods and flowers e.g. gift deliveries of champagne and chocolates.
Hotels and restaurants e.g. restaurant reservations, hotel referrals.
Information e.g. passport and visa information, weather and currency information.
Local assistance and referrals e.g. appointments with local services, relay of urgent messages.
Travel and transportation e.g. luxury car rental, chauffeurs and transfers, ticket reservations.
To make a travel insurance claim:
Make an online claim by visiting the AIG website
Call: 0330 123 3106 (Open Monday to Friday between 9am and 5pm)

Medical Emergency Helpline
AIG Travel provides a 24-hour emergency service 365 days a year.
They'll provide help if you're ill, injured or die abroad.
You can contact them:
By phone
+44 (0) 1273 740 980
By email
uk.assistance@aig.com
If you, or anyone covered by this policy, has a new medical condition* or a change to an existing one, please call AIG 01273 740 975. If you don't call AIG, you may not be covered for any claims relating to this condition.
Lines are open Monday to Friday 8am - 8pm, and on Saturdays and Bank Holidays 9am - 5pm.
*You can view the questions defining a medical condition on our questions and answers page.
DragonPass Premier+ Airport Lounges
DragonPass Premier+ provides the perfect opportunity to avoid some of the hustle and bustle in an airport and start your trip in style.
Your DragonPass Premier+ membership gives you access to over 1000 lounges worldwide where you can take advantage of the facilities on offer.
Available to all customers who have a named private manager.
Benefits include 6 free visits per account holder per year.
One airport lounge visit means one entry per person to an airport lounge.
Using the DragonPass Premier+ app or website, you can:
Pre-book selected lounges at least 72hrs in advance of your arrival for £5 per customer per visit.
Swap an airport lounge pass for a meal voucher at selected airport restaurants.
Access exclusive discounts at airport restaurants, cafes, spas and nail bars to help you unwind before starting your journey.
DragonPass Premier+ app is available to download from the Google Play or Apple App store or via the website Link opens in a new window.
Help doing business
Our customers can benefit from access to local networking events and discussion forums as well as the use of meeting facilities at our business and private banking centres. Subject to availability.
Priceless London and Priceless Cities programme
Priceless.com is available exclusively to Mastercard cardholders and provides access to unforgettable experiences and valuable everyday discounts in the cities where you live and travel.
There's a world of possibilities waiting for you to explore, so why not break free from your routine for a moment, a night, or even a weekend? See the pride in your child's eyes when they stand up on a surfboard for the first time, or their smile when they meet their favourite athlete. Rediscover your love for cooking – or music. Or both. Time is the most precious resource we have, so our mission is to provide you opportunities to have meaningful moments with the people you care about.
Fuel your passions. Make memories to last a lifetime. Start Something Priceless.
Foreign Exchange Solutions
Foreign Exchange Solutions can help you plan ahead, particularly if some of your transactions are overseas. Your Private Manager can help you with access to experts and solutions which can reduce your financial exposure to currency fluctuations.
Subject to status and eligibility. Please be aware that this may stop you - either in part or full - benefiting from any favourable changes in the underlying market.