Arriving in the UK from Ukraine or elsewhere? We're here to help you. Find out more.
It's time to see money in a whole new light
Our current accounts put the M in money. Whichever account you choose, pick the one that's right for you. You'll get a selection of rewards from across the Virgin group, plus a cocktail of features and innovative Stores network.
A current account and linked savings account that work together beautifully
An app packed full of clever tools to help you track, budget, save and pay
In-credit interest, Exclusive ISA rates, plus fee-free spending and withdrawals worldwide for M Plus Account and Club M Account holders
If you've experienced financial difficulties, have a poor credit record or need a simple current account, then M Account is our better than basic bank account
Get into our amazing app
All the features you expect. Plus a few you don't.
Sign in securely
Your face or fingerprint is the key.
Budget beautifully
Your ins and outs managed and your spending sorted.
Discover our app
Virgin Money Cashback
Open a current account with us to earn money on everyday spending.
Discover Cashback
Joint bank accounts
Simplify your shared spending and saving with a joint bank account from Virgin Money.
Expect service that's about smiles, not sales
Offering everything from current and savings accounts to mortgages, yes, Virgin Money is a bank. But don't worry, we never act like one. We're Virgin first, so our love of service always shines through.
You'll experience it every time you chat with our customer service advisers. You can call them 24/7. Or if you prefer, manage your money from your favourite armchair or cafe, thanks to our app and online banking.
Independent service quality survey results
Personal Current Accounts - published August 2022
As part of a regulatory requirement, an independent survey was conducted to ask approximately 1000 customers of each of the 16 largest personal current account providers if they would recommend their provider to friends and family.
The results represent the view of customers who took part in the survey.
View the full set of results
Overall service quality
We asked customers how likely they would be to recommend their personal current account provider to friends and family.
Ranking
Virgin Money Rewards
Virgin Money Stores
Have you joined Virgin Red yet?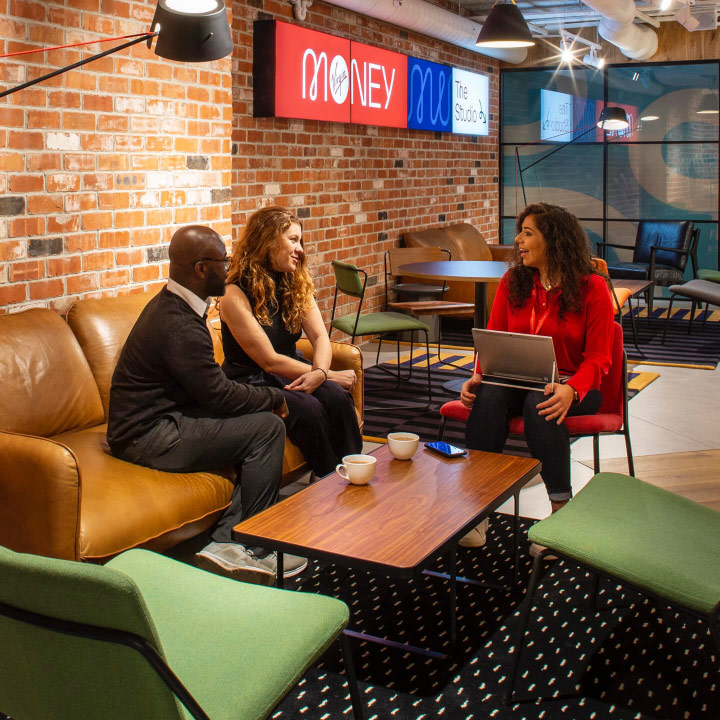 Virgin Money Stores
A new generation of creative and community-focussed spaces on the high street, designed to broaden people's horizons and brighten their lives.
Discover our stores