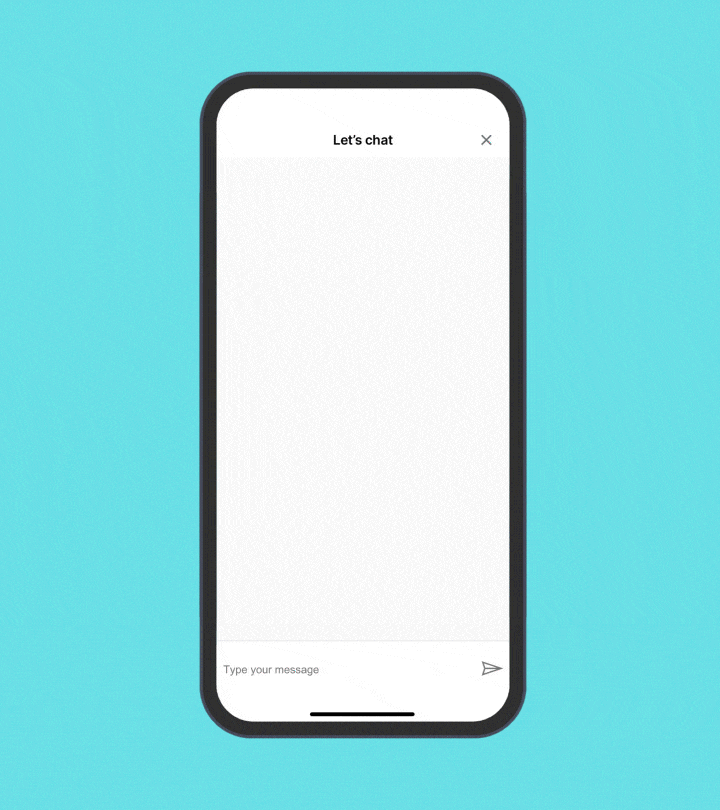 What is Redi?
Round the clock
No need to call us. No waiting around. Redi is available in-app 24/7 whenever you need support.
Expert
Get expert answers on a huge range of credit card queries. What's more, Redi will soon be able to complete tasks and update your account for you.
Digital
Redi is your in-app digital host, trained to help you get things done and give you the right support. If Redi can't help, your chat will continue with a friendly member of the Virgin Money team.
Instant
Get instant answers to your questions. Asking Redi is the fastest way to get help with your credit card.
Redi has your back
Redi answers your questions, updates your account and gets in touch with messages just for you. Redi helps with:
Important messages

Redi will message you in the app with updates about your account, for example if your card expires soon or if there's news about a money or balance transfer.

Day-to-day

Ask Redi to update your personal details, change your address, order a new card, manage additional cardholders and much, much more.

Money transfers and balance transfers

Redi tells you how to sort a money or balance transfer. Ask about your latest offers and promotional rates.

Managing your credit limit

Want to change your credit limit? No problemo - Redi will help get this organised.

Payments and transactions

Redi is on hand to support you with setting up, amending and cancelling your Direct Debits in the app.
It's easy peasy to use Redi
Got a query about your credit card? Here's how to message Redi:
 

Tap the 'Have a question? Chat with us' banner

You'll find this on the Account summary screen when you login to the app.

 

Type your question

Keep your question short and sweet, e.g. 'How do I see my PIN?', 'How can I change my address?' or 'How do I increase my credit limit?'

 

Provide a bit more info

Redi may ask a couple of questions to understand your query. Then you'll get the right answer, right away!
The app is where it's at
Find Redi in the Virgin Money Credit Card app.
Not got the app? Download it now and enjoy instant support that's always available.

Link opens in a new window
iOS 10 or above

Link opens in a new window
Android 5.0 or above