Virgin Money Store finder
Use the map to find your nearest Virgin Money Store and the services on offer.
No Store nearby?
You can do lots of everyday banking at a Post Office or Banking Hub.
That includes paying in cash or cheques, withdrawing money and checking your balance. And if there's a Virgin Money rep at the Banking Hub, you can do even more.
Important information notice
Sorry, our Store finder can't be found right now
Please check back later or have a look at some other options below
If you're looking for help with something specific, have a look at our questions and answers. If you still can't find the answer you're looking for, you can give us a call.
In addition to Stores, you can also carry out some account services at your local Post Office Link opens in a new window, such as paying in money, making a cash withdrawal or checking your balance.
Tap into our app
You can do lots of things with a few taps in our apps. Transfer money, make payments or chat live with our helpful team. Choose the app you need to get started.
Current account app
Credit card app
Boost your digital know-how
Ask us your burning questions about the digital world and we'll help you master the basics.
Everything from setting up or using mobile banking to staying safe online, and even video calling with the family. Book a time that works for you, whether you want to chat over the phone or pop in and see us.
Book a digital know-how session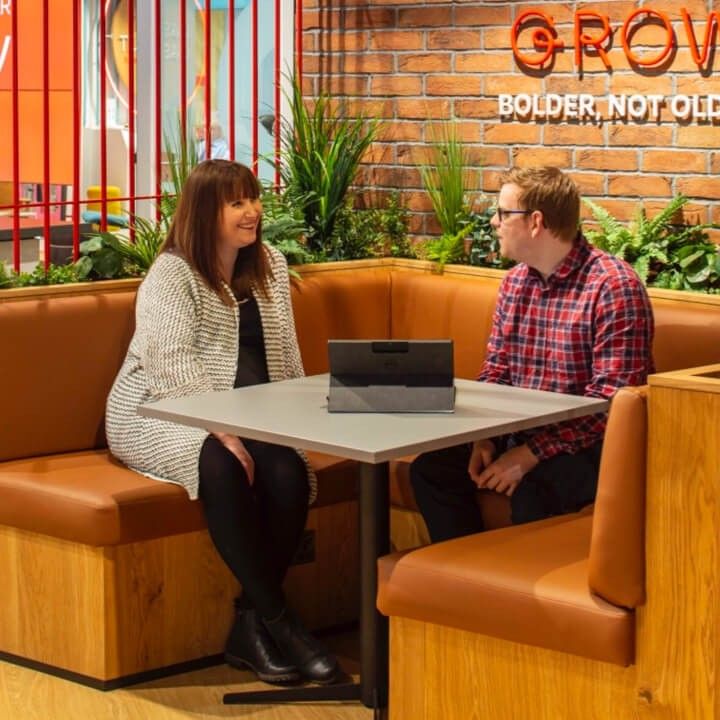 Request an appointment
Come and chat with us face to face at your local Store, and we'll give you straightforward, friendly help with our products and services.
Request an appointment
Book one of our meeting rooms
You can book our hugely popular meeting rooms, whether you already bank with us, or if you're still thinking about joining us.
Find out more