What is a joint bank account?
Let's couple up. A joint bank account is sharing a current account with someone else. It can be a great way to manage your shared finances; savings and spending.
This could be your partner, your roommate or maybe even an elderly relative. You'll share all the ins and outs of the account so choose wisely.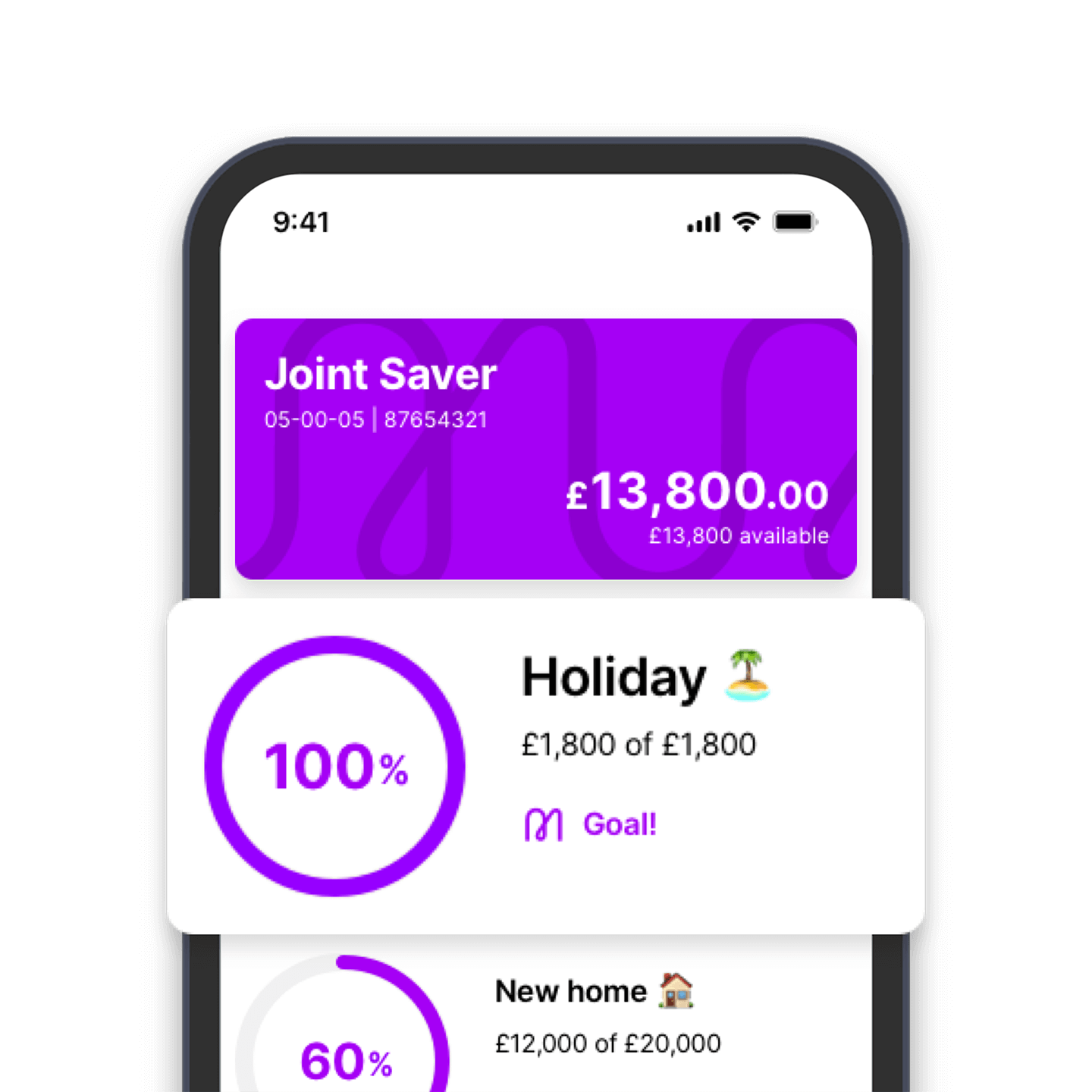 Power up your savings
Saving for that once-in-a-lifetime trip or a new home together? Open an M Plus Account or a Club M Account and you'll get a high interest paying current account with linked savings account that work beautifully together.
Hit the high notes with a high interest rate on your current account and savings balance
Set up savings pots in the app to achieve your shared savings goals
Save, with zero fees when you spend on your card at home or overseas
Joint account FAQs
How can I open a joint bank account online?
Simply choose an account that you want to apply for and click the Get started button. Select Joint Account and we'll take you through the online application.
Who owns the money in a joint bank account in the UK?
Both joint account holders own the money in a joint bank account.
What happens to a joint account when one person dies?
Please give us a call and our dedicated bereavement team will help you through this.
How do I close my joint bank account?
If you go your separate ways and wish to close your joint bank account, we'll need both parties to agree in writing. You can then divide the money between you. Any overdraft on the account would need to be paid off before you can close the account.
How do I take my name off a joint bank account?
If you're struggling to communicate with your joint account holder, you can contact us to cancel access to the account. The account is then frozen so no one can use it, including you. We will only close the account when everyone agrees how to split the money. If you can't reach an agreement, you may need to go to court for an agreement to be reached.
Easy and quick. No complex information required.

Michael Woosnam