Coming to us from Clydesdale Bank, Yorkshire Bank or B? If you're experiencing issues with your Virgin Money Credit Card app we're here to help.
Say hello to your new Internet Banking
Now available to Clydesdale and Yorkshire Bank customers
Sign in or register for Internet Banking
You can now view and manage your accounts using the new Virgin Money Internet Banking service.
Just remember, your log in details will stay the same and you'll still get the same great service as part of the Virgin family.
Stay safe and secure
Criminals use a wide range of methods to commit fraud and scams so to keep yourself safe follow these five rules –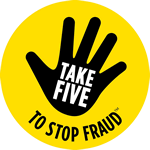 Never disclose security details, such as your PIN, full banking password or one-time pass code to anyone - even bank staff.
Don't assume an email, text or phone call is authentic.
Don't be rushed – a genuine organisation won't mind waiting.
Listen to your instincts – you know if something doesn't feel right.
Stay in control – don't panic and make a decision you'll regret.
Its all about taking time to:
Stop: Taking a moment to stop and think before parting with your money or information could keep you safe.
Challenge: Could it be fake? It's ok to reject, refuse or ignore any requests. Only criminals will try to rush or panic you.
Protect: Contact your bank immediately if you think you've fallen for a scam and report it to Action Fraud.
If you'd like to know more, visit our fraud and security pages.
KISS MY ISA
A straightforward, good value Stocks & Shares ISA that rewards you too. Do the bright thing and open yours from just £25 today.
Capital at risk.
Check it out