Track, budget, save and pay
Take control with these powerful tools for your Virgin Money current account.
Track your transactions

Automatically tag each transaction with one of 20 pre-sets or create custom tags.

Budget better

See your spending and what you've got left each month. Gone over-budget? The app let's you know.

Save cleverly

Pick a goal, create a pot for it, and transfer money to it when you can.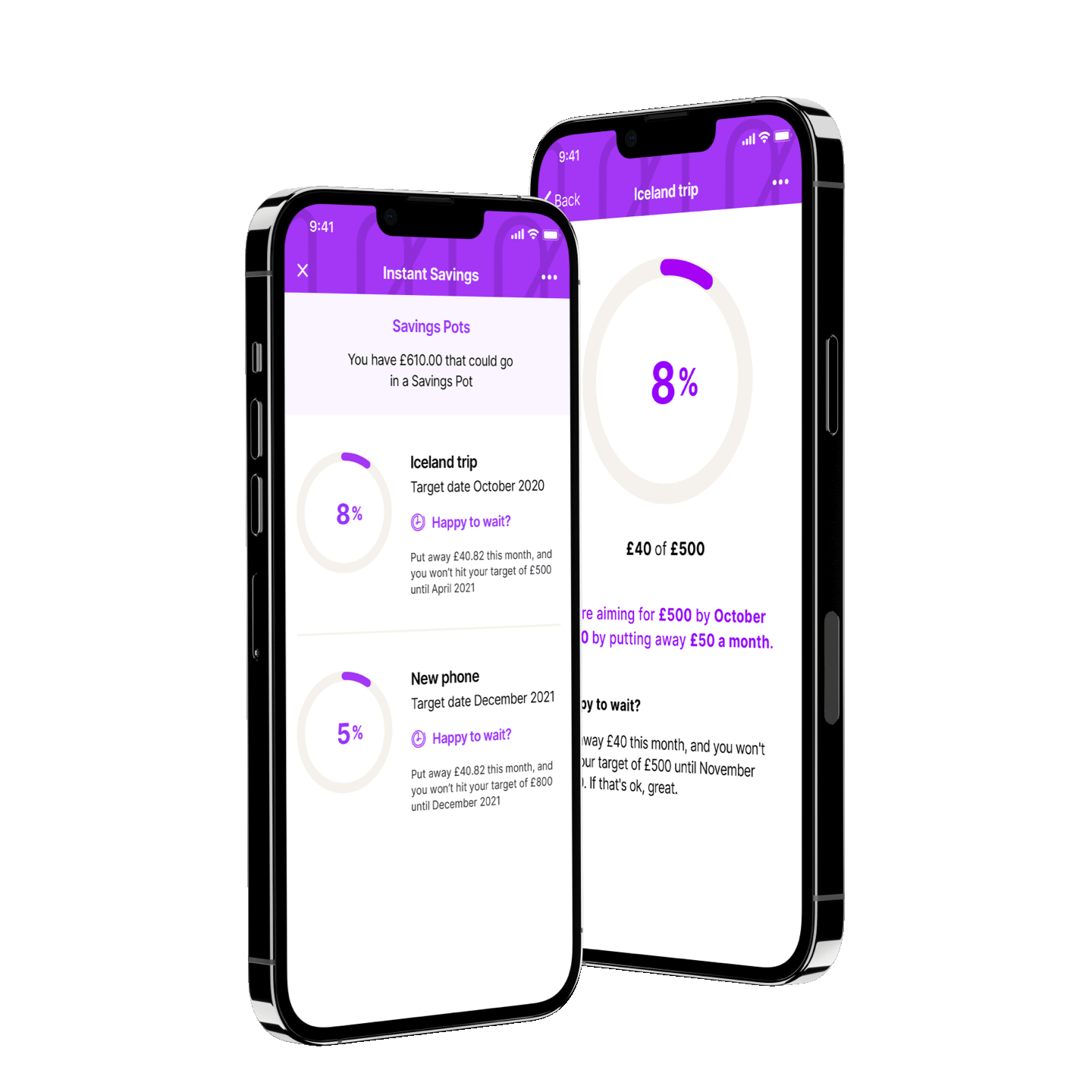 Manage well

View previous statements. Set up and manage Direct Debits and Standing Orders.

Move cash

Running low but got cash in your savings account? Our Sweep Tool automatically moves some into your current account.

Deposit cheques

Simply take a photo of your cheque and let us know the amount. You'll usually get your money the next working day.
Download our banking app
Scan the QR code using the camera on your mobile or tablet device to download our app

Link opens in a new window
iOS 14.7 or above

Link opens in a new window
Android 8.0 or above
Virgin Money rewards
Discover your rewards. Brighten up your world with exclusive offers in our app.
Cashback on your spending

Cashback in your hands when you spend with top brands

Supercharge your savings

Your current account is the key to unlock our high interest exclusive Cash ISAs

Boss your bills

Get the best deals on your household bills with Youtility

Looking for a loan?

Special surprise or a serious buy? We've got a loan you'll love
Discover rewards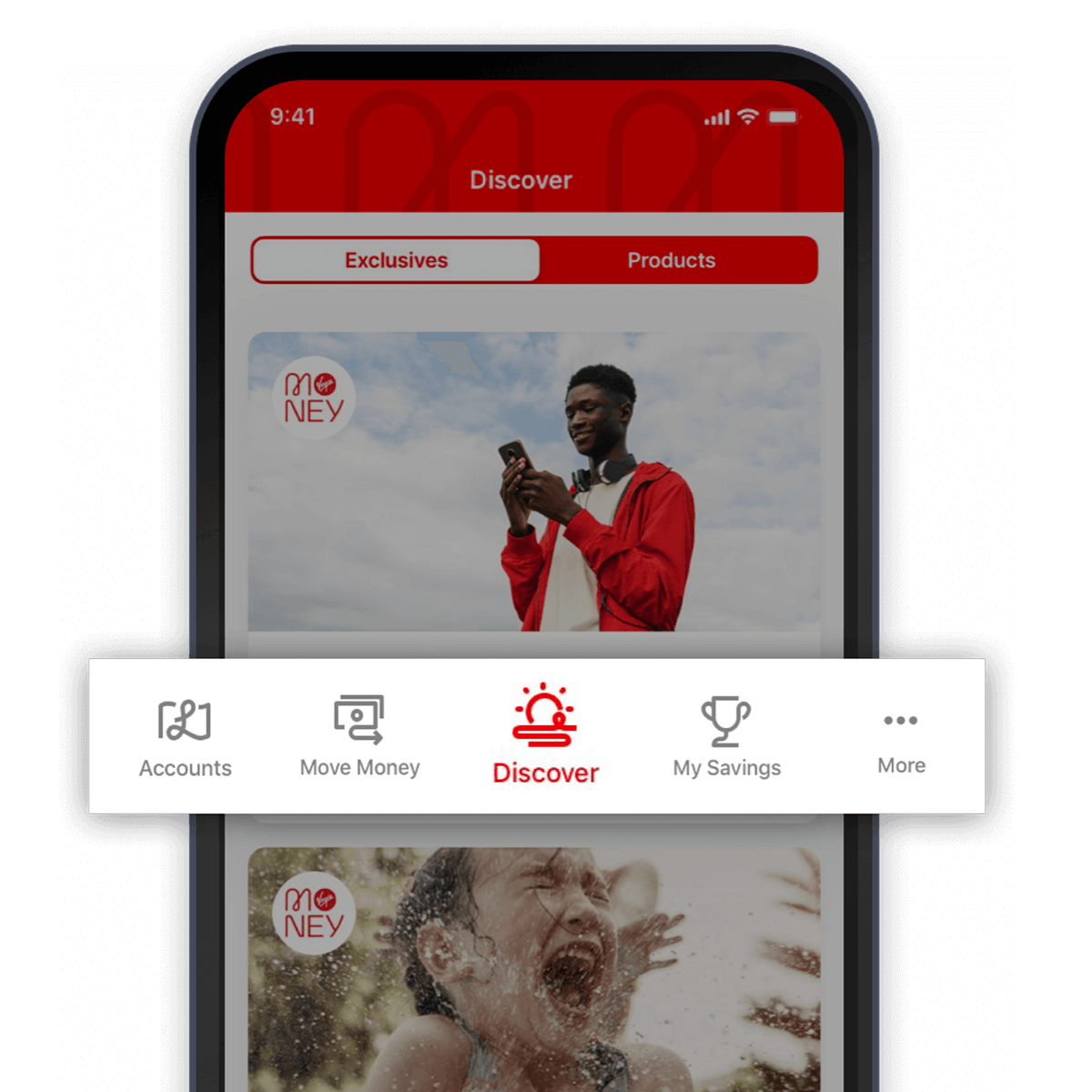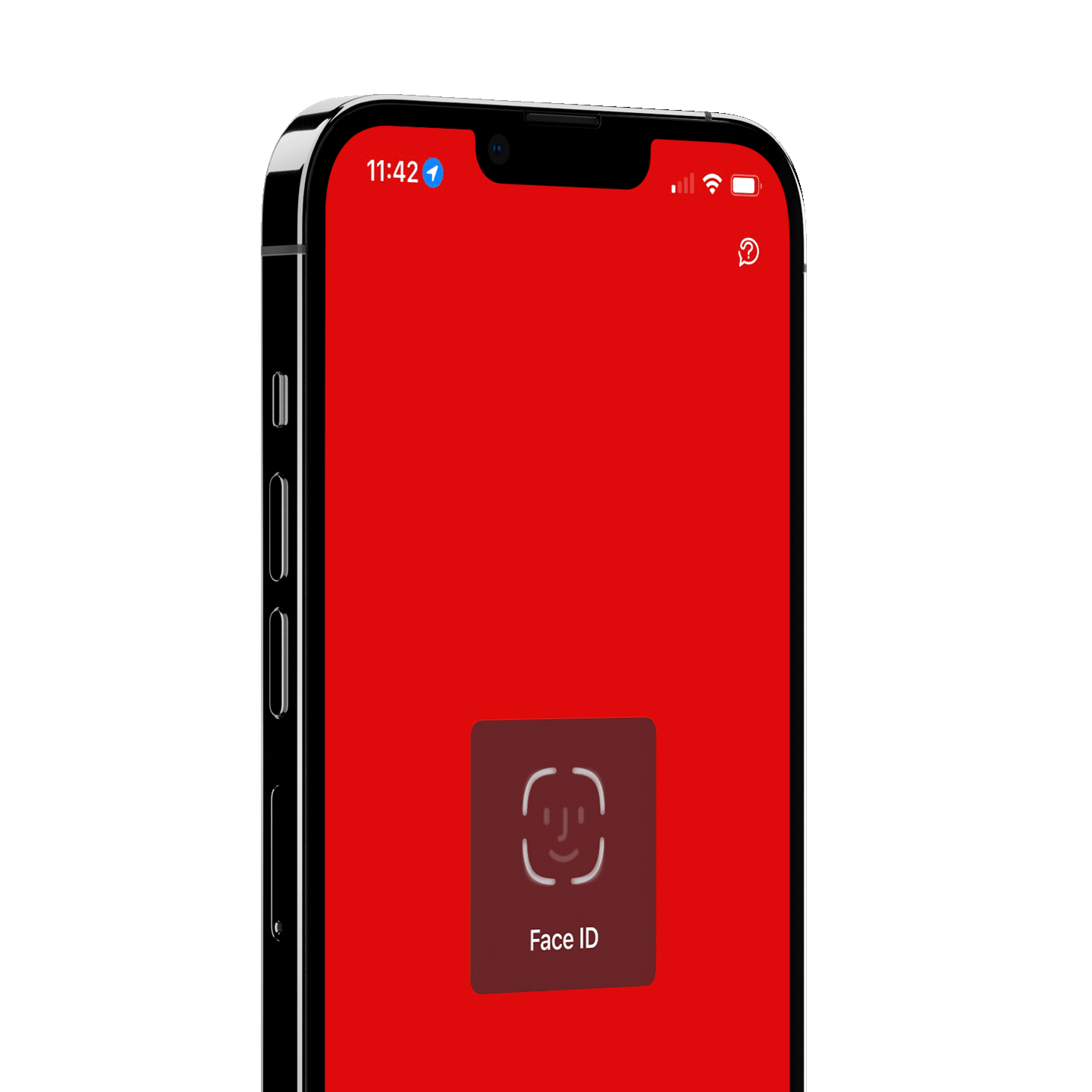 Simple and secure
It's quick and easy to sign in using your face or fingerprint.
Prefer using a passcode? You can still set up a six-digit passcode to sign in securely.
Spot fraud quickly with our transaction alerts.
If you've lost your card or if it's been stolen, report it via the app and we'll send you a replacement.
Set up is simple
Mobile banking is the quickest and most secure way to bank on the go. Our interactive guide shows just how easy it is to get started.
Simply click on 'Start' to get going.
Need some help?
App guides
These interactive guides walk you through all the important features of our app.
View the guides
---
How to register for the app
Find out all you need to know about the benefits of registering and how to get set up
How to register
---
Find answers
See the answers to the questions we get asked most.
Read FAQs
---
Ask questions
0800 678 3654
Or if you're abroad, call us on
+44 141 221 7300
We're here Monday to Friday 8am - 6pm,
Saturday 9am - 1pm
Calls may be recorded for training and quality purposes.