In this section
Ready to join us?
We're working on a brand new current account. It's so new it's not ready for you to use, but it will be soon.
If you're interested in knowing more, give us your details and we'll tell you when it's available.
I'm interested
Where to manage your account
With the Essential Current Account you can bank with us at your local Virgin Money Store. You can also access your account at any Post Office branch, and we offer some services online, over the phone and by post.
The table below shows where you can go to manage your Essential Current Account:
Service
Store1
Post Office
Cash machine
Online2
Phone
Post
Check account balance

Yes

Yes

Yes

Yes

Yes

-
Check recent transactions

Yes

-
-

Yes

Yes

-
Check Direct Debits & standing orders3

Yes

-
-

Yes

Yes

-
Cash withdrawal in pounds in the UK (maximum)

Yes


£2,000

7

Yes


£500

7

Yes


£500
-
-
-
Pay cash in (maximum)

Yes

Yes


£5,000
-
-
-
-
Pay cheques in

Yes

-
-
-
-

Yes

Sending money within the UK by Faster Payments (maximum)

Yes


£100,000
-
-
-

Yes

4
£10,000

Yes


£100,000
Set up or change standing orders

Yes

-
-
-

Yes

5

Yes

Cancel standing orders and Direct Debits

Yes

-
-
-

Yes

Yes

Make changes to your account

Yes

-
-
-

Yes

6

Yes
1 Not all Stores offer cash services - check whether your local Store does with our Store Finder.
2 You can only view your account online if you are resident in the UK.
3 Direct Debit is a UK only service.
4 You can only make a Faster Payment over the phone if you have used the same payment details before. New payments will need to be set up in Store.
5 You can change the date, amount or frequency of an existing standing order over the phone.
6 You can only change certain information over the phone – for more details, please call us or visit your local Virgin Money Store.
7 For joint accounts, the £500 daily cash limit is shared between both account holders. You can only withdraw £500 from the Post Office OR a cash machine.
Note: if the account is a joint account, we will act on instructions given by either of you.
To find out more about managing your account see our Welcome guide for new customers PDF link opens in a new window (PDF, 1.179MB)
It's quick and easy to transfer your existing UK current account to us using the Current Account Switch Service. We can transfer the balance and any Direct Debits and standing orders from your old account to us in just seven business days.
The service is completely free and backed by an industry-wide Current Account Switch Guarantee to ensure the move goes smoothly.
If you're interested in switching, speak to the team at your local Virgin Money Store.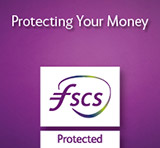 As we are covered by the Financial Services Compensation Scheme, savings with Virgin Money are covered up to £85,000 per person.