Business owners shouldn't have to sacrifice their personal life in order to be successful
This article originally appeared on virgin.com in December 2017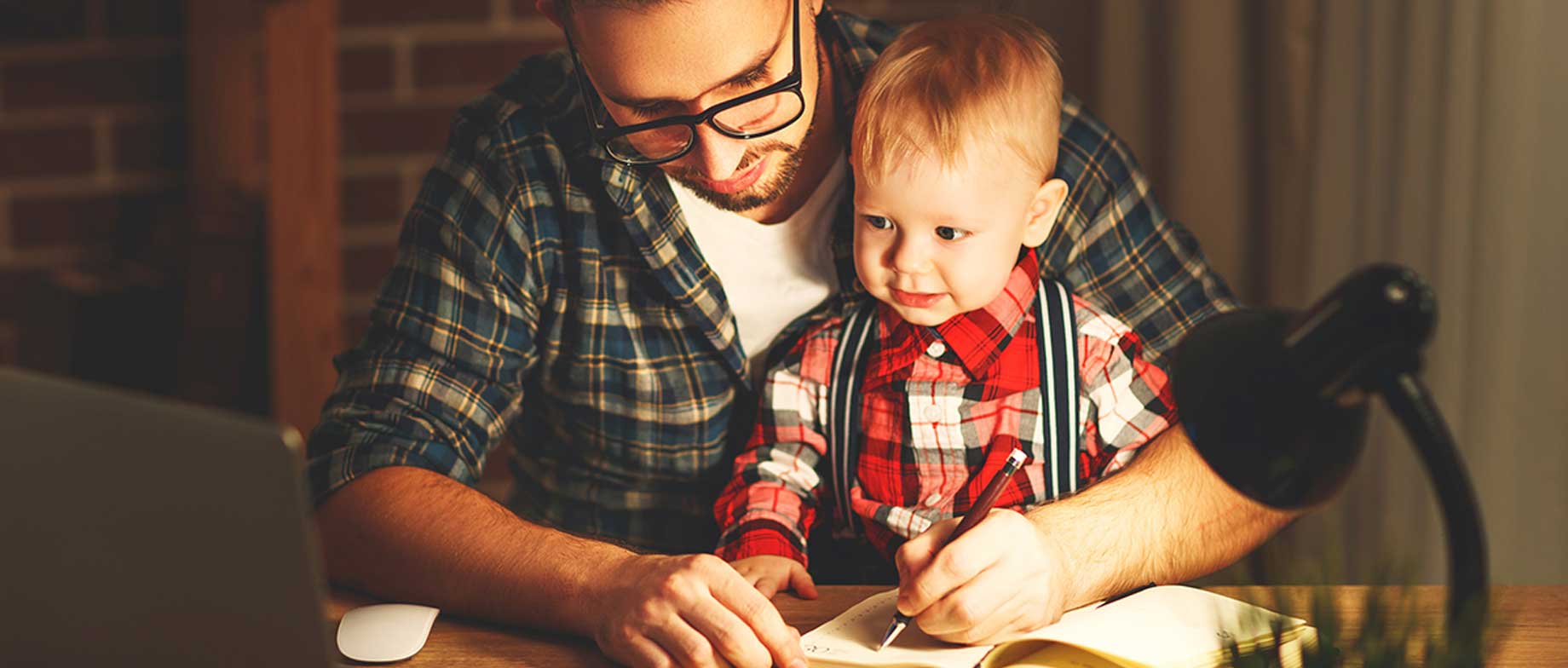 Balancing everyday life with the demands of your business can be a challenge for many entrepreneurs. If you have a family or other time-consuming commitments it can be difficult to juggle everything, however it is possible to be successful and still have a life outside of work.
Ever since starting a family, I always make sure that I'm home for the kid's bath time and to put them to bed at 7pm. After, we'll eat and then I'll typically be second screening, sat at the dining room table doing a bit of work or just chilling - it depends on how much work I have to do, but I try not to work in the evenings if I don't have to. In the early days, I took my laptop home every night and would work like mad. Now my iPhone 6 Plus is the size of a plasma screen, I can do bits on my phone.
It's just as important for the kids as it is for you to have that routine and spend some quality time with them. Flexibility is important - and I suppose that is one of the upsides of owning your own business. You do have that ability to get to the office a bit later and have breakfast with the kids or even do the morning school run. You don't want to miss out on those moments when the kids are growing up, so remember that sometimes business can wait.
Although this is slightly harder - I do my best to keep weekends free to actually enjoy my personal life. It's good to switch off, have some head space and spend time with family and friends. We are very lucky to live a stone's throw away from the beach and I think it's so important that we go to the sea as regularly as we can with the kids. Breathe in the fresh sea air, be outside and get moving.
My sister Suze, who co-founded Jimmy's, has just had her first baby and although she came back to work after just three weeks, she can be in and out of HQ as needed during the week. She's fully involved, but there's no clock watching or requests to be made before she does it. Nowadays you don't have to be tied to a specific screen in a specific space. Obviously, it's awesome to have all our crew at HQ, but at the same time, if myself or Suze, or any of the team can't be there, we've got the kit to work remotely. As long as were getting done what needs to be done and checking in with the team when required, it makes it so much easier to manage the surprises life can chuck at you from time to time.
Getting the right team around you helps - a lot. This is so important as we've expanded the crew in recent years and we need to ensure we are bringing on board people who not only know their stuff, but also get the brand and fit in with the rest of the team. When you've got a tight knit crew in the office, you know that if you step out for a few hours or take a break with the family, you're leaving it in safe hands with the people you trust to keep all the plates spinning until you get back.
This work-life balance reflects our brand. It adds realness and authenticity that people can relate to. It shows that there are people behind the brand, with families that enjoy going to the beach, heading out on a road trip or catching up with friends over good food (and iced coffee) as much as our customers do. This has been a huge element of our social media content and part of the reason we grew so rapidly. It's a fundamental element for us and we'll be retaining it as we continue to grow.
Getting the balance right can be hard, but it is possible. You just need to remember that people are buying in to you as much as your product and if you're not giving yourself the time to occasionally chill, wind down and take your little ones to their first surf lesson - or whatever is important to you - you're not going to be giving it your best when you get back to the challenges running your own business can throw at you. Family time and getting down to the beach are two really, really important things for me.
Before making financial decisions always do research, or talk to a financial adviser. Views are those of our mentors and customers and do not constitute financial advice.