Highlights
No monthly fee to worry about, plus no fees when you use your card abroad.
Arranged Overdraft – subject to status. Use our Overdraft calculator to see the cost.
A contactless debit card which is free to use at ATMs* and in shops at home and abroad (subject to available funds).
Hassle-free switching, guaranteed

*Whilst we won't charge you, some ATM providers may apply a charge. You'll be notified of this before you go ahead with the withdrawal.
M Plus Account
2.02%
AER1 (2.00% gross1 per annum variable) on balances up to £1,000, interest paid monthly.
Linked to this M Plus Saver
0.35%
AER1 (0.35% gross1 per annum variable) on your savings balance, interest paid quarterly.
View the rates and fees
Plus the Virgin Money App
Set up budgets, top up your savings, sort out your spending. With the Virgin Money App, you're in control.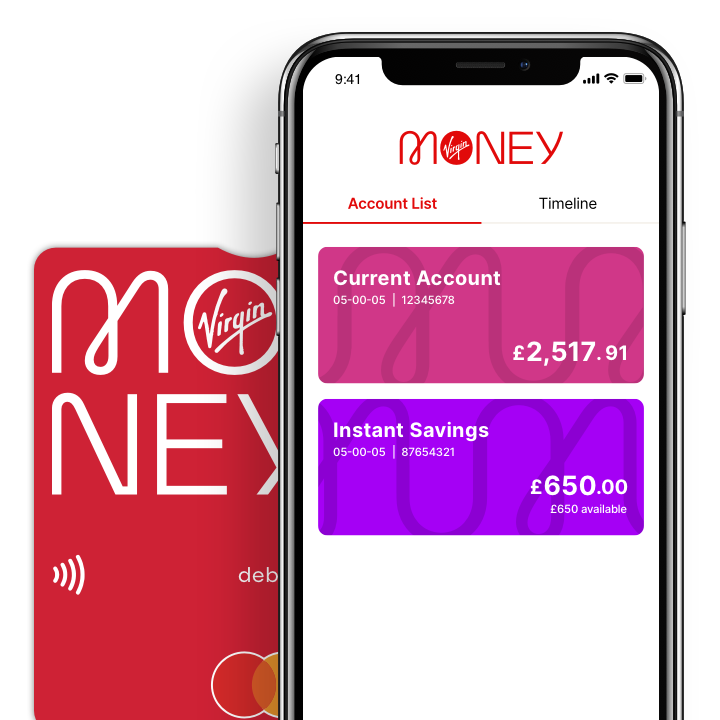 Important
If you're 18 or over, you can apply for this account online or over the phone. Or if you're 16 or 17, you can open it in some of our stores - please phone us and we'll tell you which ones. In any case, your application is subject to status.
Before you apply, take a look at as many accounts as you can, to make sure you end up with the one that's right for you. This isn't the only current account we offer. To help you decide, see how it stacks up against our others. Whichever you apply for, please have ID such as your passport or driving licence to hand.
Once we've approved your application, you have 14 days to cancel if you wish. Just phone us. Once you've cancelled, you have 30 days to pay anything you owe, such as interest or fees.
Account Summary
Account name: M Plus Saver
What is the interest rate?
| Balance | Gross rate (%) | AER (%) |
| --- | --- | --- |
| On all balances | 0.35% | 0.35% |
Interest is calculated on a daily basis and paid on the last working day of each calendar quarter.
Can Virgin Money change the interest rate?
Yes, if we decrease your rate we'll provide at least 2 months' notice as described in your Terms. We may increase your rate without giving you notice
What would the estimated balance be after 12 months based on a £1,000 deposit?
| Initial deposit at account opening | Balance after 12 months |
| --- | --- |
| £1,000.00 | £1,003.50 |
This is only an example and doesn't take into account your individual circumstances.
The example assumes that:
no further deposits or withdrawals are made;
any interest earned stays in the account; and
there is no change to the interest rate.
How do I open and manage my account?
You may only open an M Plus Saver if you have an M Plus Account with us in the same name(s). The M Plus Saver will stay open, as long as the M Plus Account is maintained as described in the Terms.
The account can be opened in Store or online, virginmoney.com/current-accounts/pca, or call us on 0800 121 7365, someone from our team will be available 24/7.
There are no minimum or maximum balance restrictions or need to pay in on a regular basis. The M Plus Account is available to anyone from the age of 16. Subject to status.
If you want to apply online, you'll need to be at least 18. Subject to status.
Can I withdraw money?
You may only withdraw funds by transfer to your M Plus Account or any other account that we allow you to make a transfer into using internet/telephone banking, the Virgin Money Mobile Banking app or in Store.
Additional Information
Interest will be paid gross.
Gross rate interest is the interest payable without taking account of any tax payable.
AER (Annual Equivalent Rate). The Annual Equivalent Rate illustrates what the interest rate would be if interest was paid and compounded once each year.
Protecting your money
As we are covered by the Financial Services Compensation Scheme, your eligible deposits with Virgin Money are covered up to £85,000 per person.
View the FSCS guarantee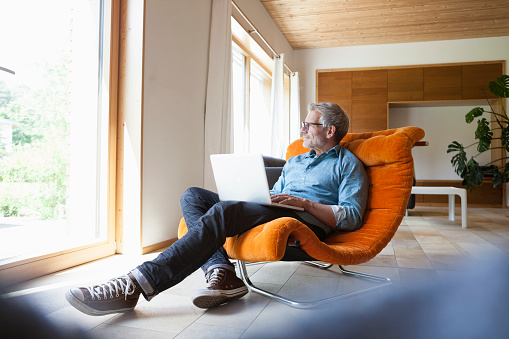 Overdrafts
An Arranged or Unarranged Overdraft is a way to borrow money from the bank and is intended for occasional use. Here's a quick overview of how they work:
Arranged Overdraft - This is a borrowing limit on your account that we agree with you in advance, so it's there when you need it. You'll pay Arranged Overdraft interest on the amount you choose to use.
Unarranged Overdraft - This is where you borrow from us when there is no money left in your account (or when you have gone past your Arranged Overdraft limit) and this has not been agreed with us in advance. You will pay Unarranged Overdraft interest.
If you don't have enough money in your account to cover a payment, we may charge a Refusing A Payment Due To Lack Of Funds Fee. You should aim to repay your overdraft borrowing as quickly as possible and use it responsibly as your usage will be reflected in your credit file.
Will you get an Arranged Overdraft?
Use our eligibility calculator and find out. It won't leave a mark on your credit file.
If we're unable to offer you the M Plus Account, we may be able to offer you our M Account instead.
M Plus Account switch offer
To qualify for a £150 Virgin Experience Days Gift Card or £150 luxury case of Virgin Wines, make sure you read and follow a few simple steps within 45 days of your account opening date.
Don't hang about, our current Bundles offer closes at midnight on 27th January 2022. To be eligible for this offer, make sure you submit your application before then.
Please drink responsibly.
Terms apply Link opens in a new window. Age 18+, UK only, offers may be withdrawn at any time. Subject to availability. Excludes M Account and existing Virgin Money personal current account customers, including closures since 30/07/21 & those who've taken up previous bundles or Virgin Red offers for switching to Virgin Money.

Our offer is also available when you switch to our Club M Account. Terms apply.
Choose your bundle, then apply online for our M Plus Account.
Switch your existing current account to us using the 'Current Account Switch Service', with at least two Direct Debits. If you don't have two direct debits, you can set these up when your account is open.
Download and log in to the Virgin Money mobile banking app. You can do this as soon as your account is open.
Pay in at least £1,000 into your linked M Plus Saver and keep this in your account until we email your Gift Card or Wines code to you.
Before you apply
Before applying, please read the following;
Get started
What kind of account do you want?
[1] AER (Annual Equivalent Rate) illustrates what the interest rate would be if interest was paid and compounded once each year. Gross rate interest payable without taking account of any tax payable. Credit interest is calculated daily on the cleared credit balance in your account.