In this section
If you're looking for a fee-free bank account, our Essential Current Account could be perfect for you.
It's a basic bank account that's open to everyone. You can have salary, Universal Credit or other income paid in and manage your bills easily, with no charges.
Who can open an account?
You must be 18 or over and resident in the UK or EU.
You can open an account on your own or as a joint account.
We can open an account for you if you are currently bankrupt or have experienced financial difficulty.
We accept applications from people with no credit history or a poor credit history, as the account has no overdraft facility.
To open this account a new customer will need to provide us with the following documents and information: 2 pieces of ID and 3 years address history. Find out about the documentation we accept.Link opens in a new window (PDF, 127KB)
We may request additional information or documents in individual cases.
You can open this account:
Without visiting a branch
No
Where a visit to a branch is required, without an appointment
In some cases
By sending us documents and information electronically
No
By post
No
Every day access to your money in our Virgin Money Stores, Post Office branches and at most UK cash machines*.
Debit card with contactless functionality and a cash withdrawal limit of £500 per day in the UK.
No arranged or unarranged overdraft, which means no overdraft fees to worry about.
No other hidden charges or fees, so you always know where you stand.
Earn monthly interest on your balance.
Clydesdale and Virgin Money are becoming one bank
In October 2018, Virgin Money plc (Virgin Money) joined forces with Clydesdale Bank PLC (Clydesdale). So we can bring the two businesses together as one bank, we're transferring the business of Virgin Money to Clydesdale.
Before you apply, we need to make you aware of some important information about the transfer. This includes how you can object to the transfer if you think it may have a negative impact on you, and how your Financial Services Compensation Scheme (FSCS) protection could be affected.
Find your local Store to book an appointment.
Bring 2 pieces of ID

Link opens in a new window

and 3 years' address history to your appointment.
If accepted, your debit card will be sent within 5 working days, followed by your PIN number.
It's quick and easy to transfer your existing UK current account to us using the Current Account Switch Service. We can transfer the balance and any Direct Debits and standing orders from your old account to us in just seven business days.
The service is completely free and backed by an industry-wide Current Account Switch Guarantee to ensure the move goes smoothly.
If you're interested in switching, speak to the team at your local Virgin Money Store.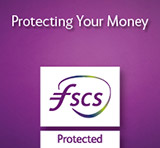 As we are covered by the Financial Services Compensation Scheme, savings with Virgin Money are covered up to £85,000 per person.