Coronavirus update
The unprecedented disruption that coronavirus is causing across the travel industry means that we have had to take a difficult decision and temporarily pause new travel insurance sales.
This is a decision that we have made reluctantly, but due to a significant increase in new policies recently, we want to ensure that all of our existing travel insurance customers receive the service that they expect from Virgin Money.
All existing policies will still be valid, annual renewals will continue to be offered, and our contact centres remain open. If you're an existing customer and you have questions about how coronavirus affects your travel insurance, please visit our frequently asked questions.
As the World Health Organisation has now classified coronavirus as a pandemic, this has become a "known event" for many insurers. In line with our policy terms and conditions, Virgin Money has categorised coronavirus as a 'Known Event' from 13th March 2020.
Coronavirus related claims will be considered for any element of travel booked before 13th March, subject to the policy conditions and Foreign and Commonwealth Office guidance. Any element of your trip booked on or after this date will not qualify for coronavirus related claims.
On 30th March 2020, the FCO advised all British Nationals against all but essential international travel. All British Nationals currently abroad are strongly advised to return home immediately. For the latest FCO guidance, please visit their website. Link opens in a new window
We will continue to monitor the situation closely and will give updates on our website and social media channels. Travel is in our Virgin DNA and we hope to be able to help new travellers again very soon.
Helpful information for existing customers
Everything you need to know if you've been impacted by Coronavirus
Making a claim
Don't worry - we'll deal with it quickly
Make a claim
Get in touch
Live chat
The fastest and simplest way to get the answers you're looking for. We're here from 7am to 10pm, Monday to Friday.
Because we are experiencing higher call volumes than usual, please don't call us unless you are due to travel within the next seven days – this will help us to prioritise customers who are most in need.
If your query is less urgent, you can also email us at customer.services@travel.virginmoney.com.
| Reason for calling | Phone number | Opening times |
| --- | --- | --- |
| Emergency medical assistance | 0207 748 8908 | We're here 24 hours a day, 7 days a week |
| Servicing and general enquiries | 0330 400 1250 | We're here from 9am to 5pm Monday to Friday, including Bank Holidays |
| Speak to someone to make a claim | 0330 400 1265 | We're here from 9am to 5pm Monday to Friday |
Call charges and information
| Number | Cost |
| --- | --- |
| 03 numbers | Same as calls to 01 or 02 numbers and they are included in inclusive minutes and discount schemes in the same way. |
| 084 numbers | Maximum of 7p per minute, plus your phone company's access charge. |
| 087 numbers | Maximum of 13p per minute, plus your phone company's access charge. |
| 0800 numbers | Free from UK landlines and personal mobile phones. |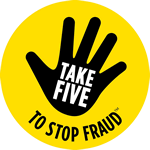 Stay safe and secure
It's important to keep an eye out for fraud and scams, especially during times of change. To keep yourself safe, please follow these five rules:
Never disclose security details, such as your PIN or full banking password
Don't assume an email, text or phone call is authentic
Don't be rushed – a genuine organisation won't mind waiting
Listen to your instincts – you know if something doesn't feel right
Stay in control – don't panic and make a decision you'll regret
If you'd like to know more, please visit our Staying Safe Online pages.