What is Virgin Money Back?
It's the new way to pick up cashback with your everyday shopping.
Just check in to the Virgin Money Credit Card app, check out all the offers and start earning cashback.
How it works
Sign up

Sign in to your credit card app, go to the 'More' menu to find the Virgin Money Back pages and sign up from there.

Offers available

Your app's overflowing with offers from top retailers. Each offer tells you which retailers to spend at to earn cashback and how much you'll get. Remember, you'll need to use the card linked to your Virgin Money Back account.
Start earning

Once a transaction goes through, the cashback you earn will be sent to your Virgin Money Back account within 35 days. You don't need to do a thing.
Just remember, card purchases may be subject to interest charges. It's best to try and pay off as much as you can afford each month. Direct Debit is the simplest way to pay.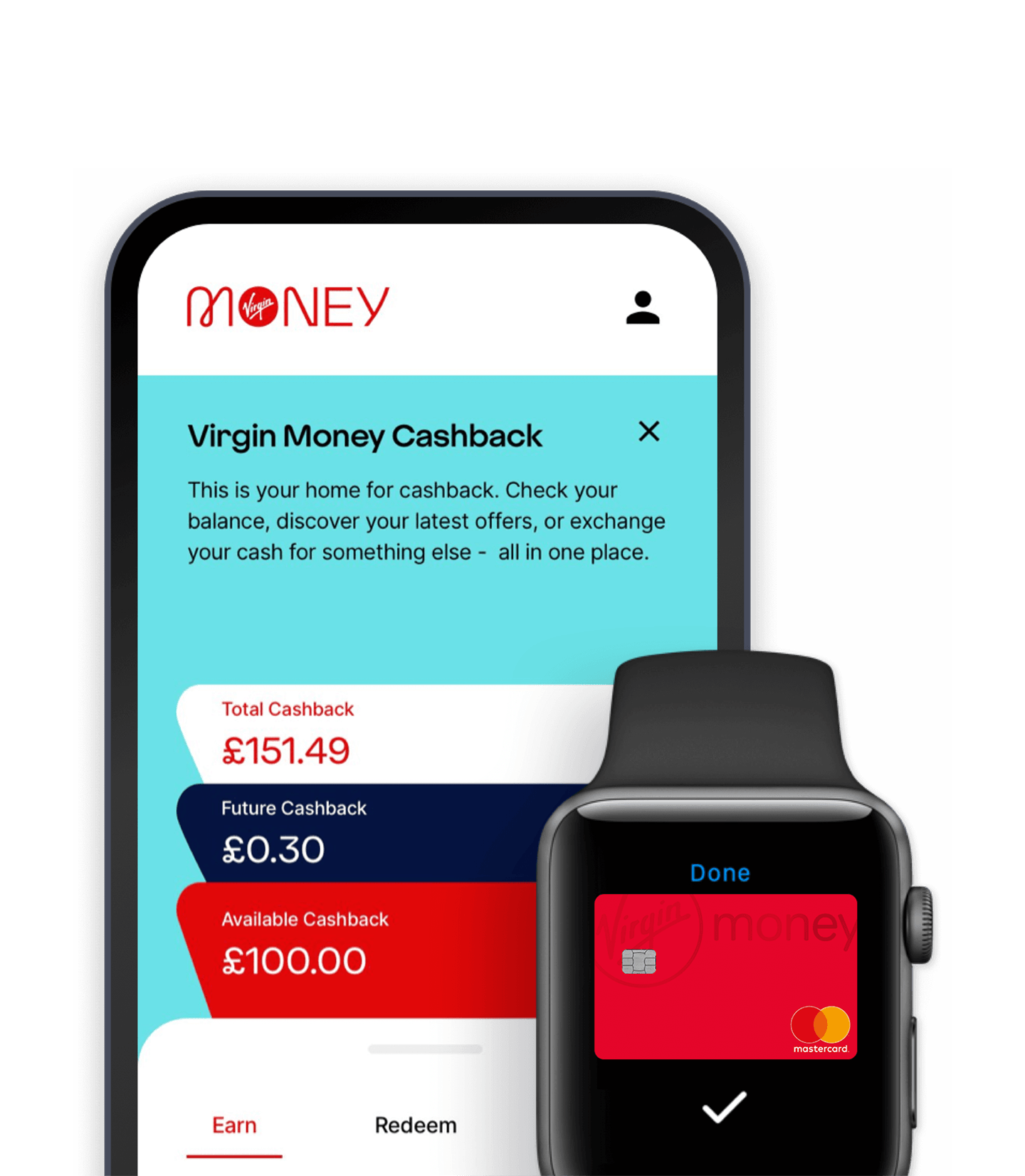 Check your eligibility
Our checker is a quick way to see your chances of being accepted for a new credit card, and it won't affect your credit rating.

Representative 21.9% APR (variable)
Check eligibility
Shop and earn cashback from brands like these
Your cash, how you want it
Transfer cashback to your UK bank account
It'll arrive in your account within 3-5 working days.
Use it to pay off part or all of your credit card balance
Just remember, you'll still need to make at least your minimum payment every month.
Trade up for e-Gift cards
Exchange your cashback for e-Gift cards and use at selected retailers either in store or online.
Terms and privacy notice
These only apply if you've signed up for cashback using your Virgin Money or Virgin Atlantic credit card.