Credit Card Fraud
To minimise the risk of fraud, please be very careful with sensitive personal data and alert us as soon as possible if your card is lost or stolen.
Card holders who are innocent victims of fraud are fully covered, and we work hard to detect and protect against fraudulent activity.
Security features to protect you
What's a one-time passcode?
A one‐time passcode is a unique 6‐digit number we'll text to your mobile. It can only be used once, and for security reasons will only work for a short amount of time. If you have any problems getting hold of your passcode, make sure you get in touch. We might need to check we have the right number for you.
Email confirmation
For additional security, you will receive a confirmation email after key transactions on your account. If you receive a message and you haven't recently made a transaction, please call us on 0800 011 3210.
Mastercard® Identity Check™
Your card will be automatically registered for this service, which helps protect your Virgin Money Credit Card when you use it to make online purchases.
To complete your online purchase you may be asked to enter a one-time password which we'll text to your mobile phone.
This security feature protects against unauthorised use of your card with specific retailers, and aims to increase confidence when shopping online.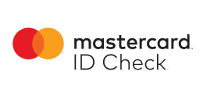 What else we do to protect you
Our Online Service is hosted on secure servers and information sent between you and us is encrypted. Encryption converts your information into a secure format before it's sent over the internet.
As an additional feature, you will be automatically signed out of Online Service if you haven't used it for a period of time.This increases security by limiting the time our Online Service is available if you forget to sign out or leave your computer.
When you sign in to Online Service, Virgin Money will never ask you to disclose your full password or passcode, we only ever ask for random characters. We will also display the time and date you last signed in, so you can see if someone else has accessed your account.
If you make a number of incorrect attempts to sign in, we will disable your access – this is to stop fraudsters repeatedly trying to guess your details.
Fraud and security
For tips and advice to keep your money safe, visit our fraud information centre.
Find out more

about staying safe online