Overdrafts explained
An Arranged or Unarranged Overdraft is a way to borrow money from the bank and is intended for occasional use.
Here's a quick overview of how they work:
Arranged Overdraft – This is a borrowing limit on your account that we agree with you in advance, so it's there when you need it. You'll pay Arranged Overdraft interest on the amount you choose to use.
Unarranged Overdraft – This is where you borrow from us when there is no money left in your account (or when you have gone past your Arranged Overdraft limit) and this has not been agreed with us in advance. You will pay Unarranged Overdraft interest on the amount you use.
If you don't have enough money in your account to cover a payment, we may charge a Refusing A Payment Due To Lack Of Funds Fee.
You should aim to repay your overdraft borrowing as quickly as possible and use it responsibly as your usage will be reflected in your credit file.
Calculate the cost of an overdraft
Use our simple overdraft calculator to compare the cost of overdrafts and work out how much an overdraft could cost you.
It looks like you're not using JavaScript...
To use our overdraft calculator, you need to have JavaScript enabled in your browser.
How does our Overdraft compare?
Representative example
Rate of interest
13.97% p.a.
Variable
Total amount of credit
£1,200
Representative APR*
41.57%
Variable
A representative APR is the rate you may pay and is designed to let you compare costs with other credit products, taking into account that you may pay interest on interest and includes any fees which apply. If no fees apply, the APR will be the same as the EAR. *Above APR includes the Private Banking monthly account fee of £25. APRs are variable and may change. The maximum rate offered will be 41.57%. Your rate will apply to both Arranged and Unarranged borrowing and will be advised upon successful application.
As an example, if you borrow £500 it will cost you:
| 7 Days | 30 Days | 60 Days |
| --- | --- | --- |
| £1.33 | £5.74 | £11.54 |
This is an example based on 14.90% EAR1/41.57% APR You can use our calculator to work out how much your anticipated overdraft borrowing could cost.
[1] EAR (Effective Annual Rate) - The Effective Annual Rate is used to express the cost of borrowing on current accounts. The EAR takes account of the rate of interest charged, the frequency it is levied to accounts and compounding of interest. It does not include overdraft fees and is variable.
Overdraft fees
Description
Fee
Buffer
Refusing A Payment Due To Lack Of Funds Fee

You'll be charged this fee when we refuse a payment due to lack of funds in your account (or Arranged Overdraft). But you'll not be charged this fee if the value of the refused payment is £4.00 or less. This is the Refusing A Payment Due To Lack Of Funds Fee Buffer Amount.

£4.00
£4.00
Monthly Maximum Charge The Monthly Maximum Charge (MMC) is a monthly cap on Unarranged Overdraft charges. The MMC is the most you'd pay each month in interest and fees combined.

1. Each current account will set a monthly maximum charge for:
(a) going overdrawn when you do not have an Arranged Overdraft; or
(b) going over your Arranged Overdraft limit (if you have one).

2. This cap covers any:
(a) interest for going over your Arranged Overdraft limit; and
(b) fees for each time we Refuse A Payment Due To Lack Of Funds.
£20.00 per calendar month
The amount of the Refusing A Payment Due To Lack Of Funds Fee and debit interest will be notified to you at the end of each calendar month, giving you at least 14 days notice before it is applied to your account.
Check if you're eligible
Use our overdraft eligibility tool to check if you're likely to be accepted for an Arranged Overdraft. This won't leave any visible footprint on your credit history or affect your credit score.
Check eligibility

Link opens in a new window
Want an account with an overdraft?
If you need one, our range of current accounts comes with overdraft options. Subject to status.
View our current accounts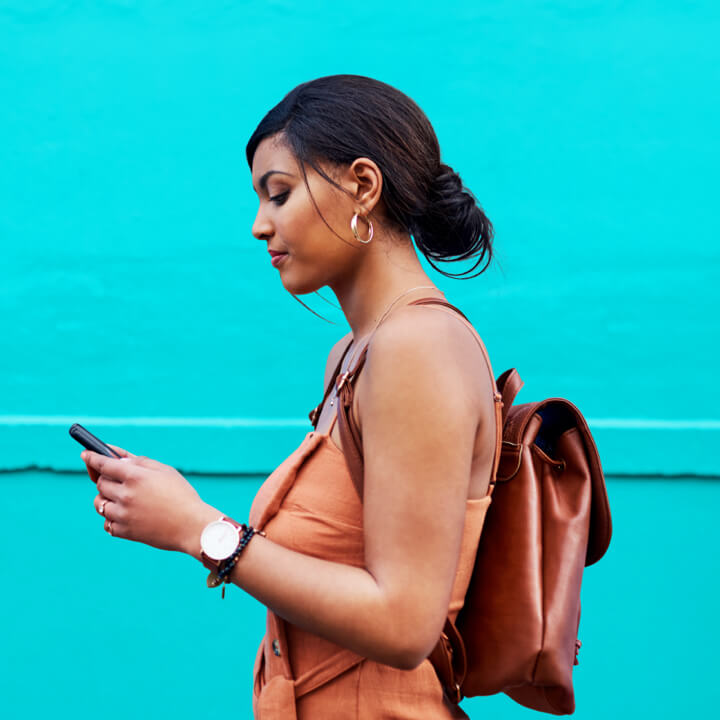 Need some help?
Find answers
See the answers to the questions we get asked most.
Read FAQs
Existing customers
Please contact your Private Manager if you have any questions or experience any difficulties with this service.
Call us on
0800 145 6456
We're here Monday to Saturday 8am - 9pm,
Sunday 10am - 5pm
Calls may be recorded for training and quality purposes.