Is this approach right for you?
Balancing caution and adventure. The middle risk choice out of our three growth approaches, aiming for steady returns.
Our experts invest your money globally to give it more chances to grow and to spread the risk. They use Environmental, Social and Governance (ESG) considerations to help select what to invest in.
Download Key Information
Highlights
Balances risk and reward
Likely to be a bit more of a 'bumpy' ride than lower risk investments.
Aims for steady growth
A balanced approach to growing your money in the longer term.
All done for you
Managed for you by our dedicated team of investment experts. All in one neatly packaged approach.
Close Modal
Higher potential returns and risk
Lower potential returns and risk
The Investment Mix shows you how much of your money typically goes into higher risk investments with higher potential returns, and how much goes into lower risk investments with lower potential returns.
For more info, check out our guide.
Investing money and the risks.
How your money's invested
Typically 70% of your money goes into higher risk investments with higher potential returns and 30% into lower risk investments with lower potential returns.
Our experts review this mix regularly within the adjustment range, for higher growth potential.
Investment Mix
Adjustment range

The adjustment range gives our experts the flexibility to make investment changes based on their assessment of the market outlook, but they always aim to stick to the balance of risk and reward for the approach.
Typically 70%

invested for higher potential returns with higher risk

Typically 30%

invested for lower risk with lower potential returns
Remember, the value of investments can go up and down, so you may get back less money than you put in. Tax depends on your individual circumstances and the regulations may change in the future.
Where your money's invested
Our experts manage the mix of investments, within the adjustment range and to achieve the approach objectives.
Here's the detail at 30 September 2023.
Higher riskShares (emerging markets): 12%
Higher riskShares (UK): 5%
Higher riskReal estate investment trusts: 4%
Higher riskShares (overseas developed): 45%
Higher riskBonds (emerging markets): 8%
Higher riskBonds (high yield): 5%
Lower riskGlobal corporate bonds: 12%
Lower riskUK corporate bonds: 0%
Lower riskGlobal government bonds: 3%
Lower riskUK Government bonds (Gilts): 0%
Lower riskShort maturity bonds: 2%
Lower riskCash: 4%
Higher risk
12% - Shares (emerging markets)
5% - Shares (UK)
4% - Real estate investment trusts
45% - Shares (overseas developed)
8% - Bonds (emerging markets)
5% - Bonds (high yield)
Lower risk
4% - Cash
2% - Short maturity bonds
0% - UK Government bonds (Gilts)
3% - Global government bonds
0% - UK corporate bonds
12% - Global corporate bonds
Close Modal
Bonds: These are like IOUs, used by companies and governments to raise money. The buyer effectively lends money to the seller, in return for interest on their investment over a set amount of time. When that time's up, the value is paid back.
Gilts: These are just a type of bond. But instead of lending money to a company, it's lent to the UK Government.
Shares: A share is a tiny bit of a company. Share owners are called shareholders. If a company does well, shareholders are rewarded with a proportion of the profits, paid out as dividends. The value of shares rises and falls according to the company's performance, and other factors.
Real estate investment trusts (REITs): These are pools of money gathered by a company from investors. They're used to buy, manage or invest in property and land (real estate) to generate income – a way of investing in commercial property without needing millions.
How the fund invests
Your money is invested in a group of funds, rather than directly in stocks and shares. This is known as a fund of funds.
Top holdings
The following is up-to-date as of 30 September 2023.
abrdn Sustainable Index World Equity Fund
iShares MSCI Emerging Markets ESG Enhanced Units Fund
abrdn Sustainable Index American Equity Fund
L&G ESG Emerging Markets Government Bond Index Fund
iShares Continental European Equity ESG Index Fund
iShares ESG Screened Global Corporate Bond Index Fund
Virgin Money Climate Change Fund
abrdn SICAV II-Global High Yield Bond Fund
iShares ESG Sterling Corporate Bond Index Fund
abrdn Sustainable Index UK Equity Fund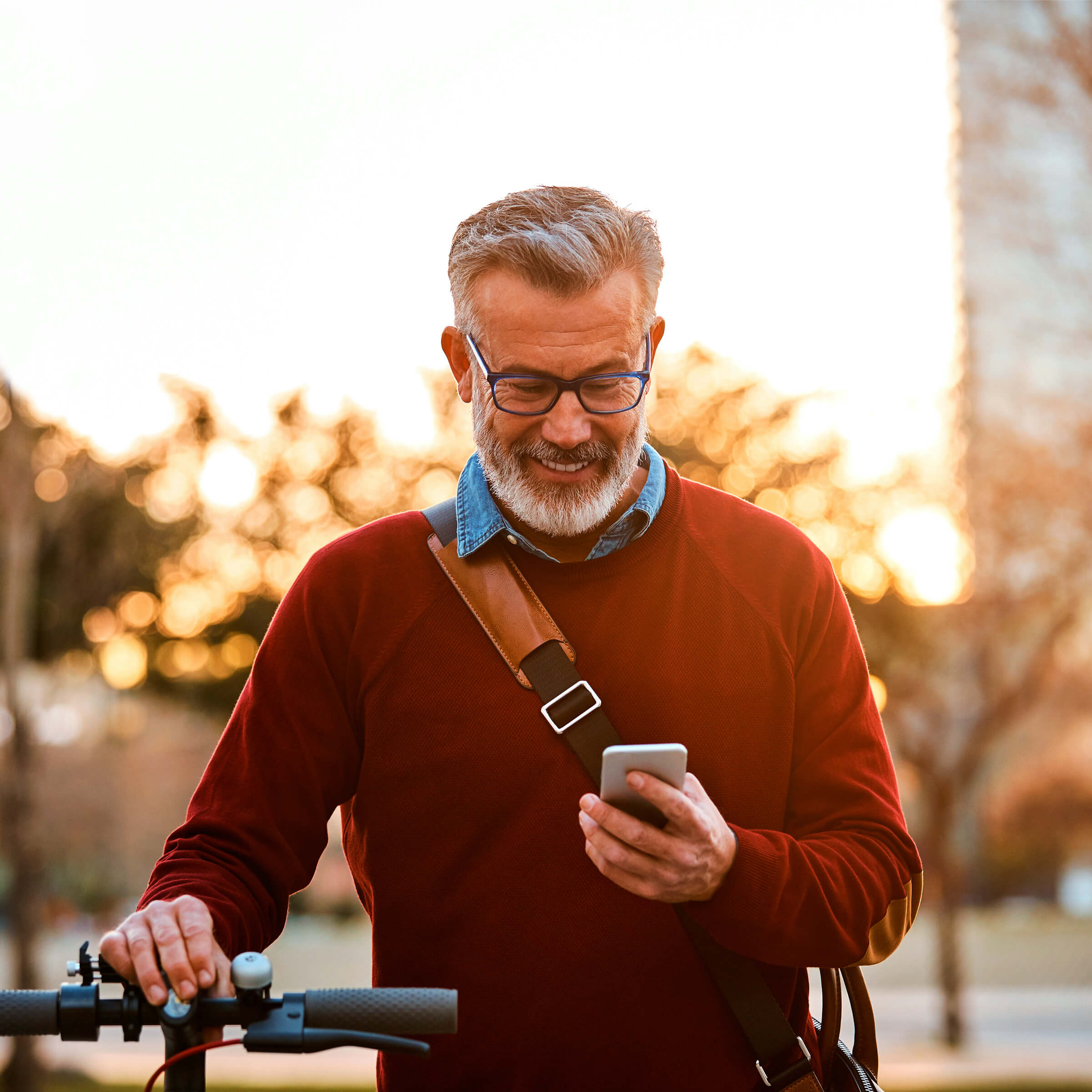 What you could've earned already
The graph below gives you an indication of how much you could've earned, after charges, if you had invested £10,000 in this approach five years ago. Remember, past performance isn't a reliable guide to future performance.
The following is up-to-date as of 30 September 2023.
---


Sep 2018 to
Sep 2019
Sep 2019 to
Sep 2020
Sep 2020 to
Sep 2021
Sep 2021 to
Sep 2022
Sep 2022 to
Sep 2023
Total over 5
years
This fund
6.9%
-0.8%
12.9%
-9.2%
6.3%
15.4%
Performance Comparator*
8.5%
5.1%
12.9%
-7.3%
7.0%
27.7%
This fund changed strategy in October 2021. To help you compare it with other funds we have replicated the performance of the markets the fund invests in, to indicate what the performance may have been prior to the strategy change. The simulated return takes into account total annual charges of 0.85% and that the mix of assets are rebalanced once per month.

*The fund doesn't use a benchmark as a guide for investing or as a target to beat. But we do use a performance comparator which investors may want to compare the fund's performance against. This comprises 60% shares and 40% bonds. Shares are represented by the MSCI All Countries World Index GBP, whilst bonds are represented by the Bloomberg Global Aggregate Bond Index – GBP Hedged. The fund invests differently to the performance comparator therefore returns will always be different. For example there are differences in the way the fund is built vs. the comparator, along with the cost of investing, which is included for the fund return, but not the comparator. You cannot invest in the performance comparator.

Source: Lipper, year on year, it runs from 30 September 2018 to 30 September 2023, bid to bid with net income reinvested.
Key information
In our important documents you'll see our Balanced Growth approach referred to as the Virgin Money Growth Fund 2. Before applying, please make sure you've read the following:
Not the right approach for you?
Check out our calculator and compare investment approaches.
Compare approaches
Got a question?
We've got the answer:
We make things easy to help you understand and choose the approach that's right for you. There are guides to get you started and if anything needs a bit more explanation, just give us a call on 03455 28 88 52.
We can't give you financial advice though, so if you need advice you could try:
Our ready-made investment approaches put your money into a wide range of investments, so you only need one. Just choose the approach that gives you the mix of risk and potential reward you're happy with – and we'll do the rest.
If your needs change after you've opened your account, it's simple to switch to a different approach or add a new one.
Yes. It's a good idea to review your investments regularly – and it's simple to switch all or part of your money to a new approach. Just sign in to Online Service and follow the on-screen instructions.
View more questions and answers