What is a pension?
A pension is a long-term savings plan that lets you build up a pot of money to use for later life. It's a great way to save because you can get tax relief from HMRC/the taxman on the money you pay in.
Just remember, a pension is designed for later life. You usually can't access your pension until age 55 (rising to 57 in 2028). Like any investments, the value of your pension can rise and fall. You could get back less than you put in.
Keep in mind, this article can provide you with handy tips, but it isn't personal advice. If you're not sure if something is right for you, you can get independent financial advice through Unbiased.
When's the best time to start a pension?
The short answer is, the earlier the better.
And here's why:
Starting a pension when you're younger gives you more time to pay money in while you're earning an income.
You're unlikely to stay at the same income level all your life. As you spend more time in work, your income is likely to increase. Those small increases can also benefit your pension, if your contributions to your pension increase too.
The money you've invested has longer to grow. When you invest for longer, you're more likely to smooth out the bumps in the market.
Your pension will benefit from compounding. Compounding can be a little difficult to wrap your head around. But essentially, compounding is when you earn money not only on the original amount you invest, but also on any income or growth you've earned on that. When your pension is left invested for longer, the more and more compounding it benefits from.
To find out how much you could put into your pension and what it could be worth, check out our pension calculator.
What difference will it make if I wait for a few years?
Here's an example of how starting early can make a big difference to your pension pot. This example was produced by using a Virgin Money Pension calculator. Other providers may produce different results.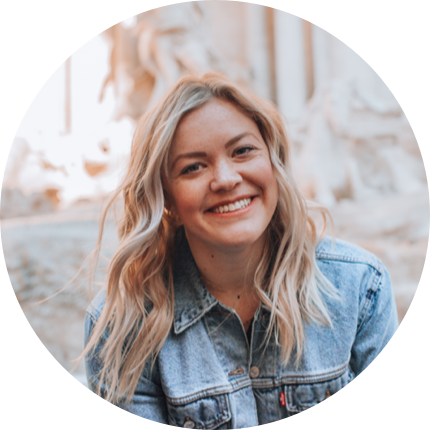 Sam's 25. She's been working for a few years and is thinking about saving for the future. She's been considering whether to start a pension now or wait a few years when she's earning more.
Sam wasn't sure what to do so she tried our pension calculator to find out what difference it could make if she started saving now vs leaving it until later. The results surprised her.
Pension pot value and annual retirement income
Potential difference in pension pot value by age 60, if Sam delays by five years:
If Sam starts saving at 25 years, she'll retire with

£331,442
If Sam starts saving at 30 years, she'll retire with

£248,970
Potential difference of
£82,472
This would equate to the following difference in annual retirement income for Sam:
If Sam starts saving at 25 years, she'll have a potential annual income before tax:

£17,072

pa.
If Sam starts saving at 30 years, she'll have a potential annual income before tax:

£13,058

pa.
Potential difference of:
£4,014

pa.
How we made this calculation
Sam's next steps
Sam decides to invest sooner rather than later and opens a pension. She likes the idea of not having to pick funds or worry about managing her pension once she's invested.
In the early days her pension is invested with slightly more risk, but with the potential for higher returns. As she gets closer to retirement, this changes to a more defensive approach.
The idea is to try to protect her money, rather than to generate big returns, when she's ready to access her pension in later life.