Investments Online Service
Sign in
Welcome back. Hit continue to sign in or check out our latest news and helpful information below.
Continue
Important information notice
A million reasons to invest with us
Fancy winning one million Virgin Points? If you have at least £1,000 invested and you've made a payment into your Stocks & Shares ISA or Investment Account in the past 12 months, you'll be entered into our monthly prize draws from September to December 2023. Terms apply.
Important information notice
Important news about our Defensive Fund
We're always looking for ways to improve how your money is invested. With that in mind, we made some changes to our Defensive Fund on 1 September, to bring it in line with our Growth Funds 1,2 and 3.
Important information notice
Welcome to our new service
Thank you for joining our new service. We'd love to hear your thoughts, so please fill in our short survey if it pops up.
If you need our help or have questions, simply start a webchat once you've signed in. We're here 8am - 9pm Monday to Friday, 9am - 6pm Saturday and we'll do everything we can to help.
Stay safe and secure
Criminals use a wide range of methods to commit fraud and scams so to keep yourself safe follow these five rules –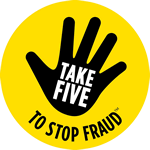 Never disclose security details, such as your PIN, full banking password or one time pass code to anyone even bank staff.
Don't assume an email, text or phone call is authentic.
Don't be rushed – a genuine organisation won't mind waiting.
Listen to your instincts – you know if something doesn't feel right.
Stay in control – don't panic and make a decision you'll regret.
Its all about taking time to -
Stop: Taking a moment to stop and think before parting with your money or information could keep you safe.
Challenge: Could it be fake? It's ok to reject, refuse or ignore any requests. Only criminals will try to rush or panic you.
Protect: Contact your bank immediately if you think you've fallen for a scam and report it to Action Fraud.
If you'd like to know more, visit our Staying Safe Online pages.