Account name: Business Access Savings Account Issue 3
Issue

Monthly interest
% Gross2
Monthly interest
% AER1
3

1.01
1.01

Monthly interest is paid on the 10th of each month, and will be available the next business day.

Rates are variable. This means we may increase or decrease interest rates at any time. When we decrease interest rates we will give you at least two months' notice before the rate reduces. Please refer to condition 10 within the Business Savings terms and conditions for details.

| Issue | |
| --- | --- |
| Business Access Savings Account Issue 3 | £1,010.15 |

This projection is provided for illustrative purposes only and does not take into account your particular circumstances. This is based on no withdrawals or further deposits being made and interest being added to the account. The projected balance is based on the monthly interest rate.

Opening your account:

You can apply for a Business Access Savings Account if:

Your business is registered in the UK;
All associated persons (beneficial owners, people with significant control of the business, directors, partners, senior management and account signatories), are resident in the UK and over 18;
You are either a sole trader or your business is a partnership, limited liability partnership, private limited company or a public limited company;
Your business is classed as a micro, small or medium enterprise (SME).

You can apply for an account by completing the online application at virginmoney.com/business.
Minimum deposit to open is £1.

Until this minimum amount has been deposited, the account will pay an interest rate of 0.10% Gross P.A.

Minimum additional deposit £1.
Minimum operating balance £1.
You can have a maximum of two account signatories who can operate this account online for the business. Details of how these two people can manage the account online are set out on our website and in the Business Savings Account Guide.

Depositing money:

Maximum deposit limit £1,000,000.
If a deposit results in your account going over the maximum deposit limit we will return the additional money to you. If you have interest added to your account the amount of interest will count towards your deposit limit. Once you reach your maximum deposit limit interest will continue to be added to the account but you will no longer be able to add funds.
Each business group can save up to a maximum of £1,000,000 with Virgin Money, across all business savings accounts.
You can add to your account at any time by:

Arranging an electronic transfer (BACS, CHAPS, Faster Payment Service) from your bank or building society account.
Details can be found at virginmoney.com or in your welcome letter.
Transfer from an existing Virgin Money Business Savings Account, subject to the terms and conditions of that account.

If you would like to talk to us about your business account you can call us on 0345 606 7687.

Your account signatories can access your Business Access Savings Account online and can withdraw funds in the following way:

Electronic transfer to your nominated business account only.

Minimum withdrawal amount £1 (or less if closing).
A maximum of two account signatories can be on the account. We require only one of the account signatories to authorise a withdrawal or closure online.

This account is a payment account.
We pay interest without deducting income tax, unless HMRC/the law requires otherwise. We do not issue Certificates of interest paid and tax deducted automatically. However, once you have requested and received a Certificate of interest paid and tax deducted we will provide further certificates in April each subsequent year that the account remains open and, for closed accounts, in the tax year the account is closed.
You will receive a Welcome Pack in the post with details of your account number and information on how to start using your account.
Please note, the tax treatment depends on the particular circumstances of each business and may change in the future.
Your account signatories will be able to view your Business Access Savings Account statement by logging into their account. These online statements will show the balance, details of any transactions and interest added to your account.
Each month that there is a transaction on your account (other than an interest payment), we may email you at least once to let you know a statement is available to view online. You can view your transactions online at any time.

If you have a complaint, please let us know as soon as possible so that we can look into it for you. You can write to the Customer Relations Team, Virgin Money plc, Gosforth, Newcastle upon Tyne NE3 4PL or email customerrelations@virginmoney.com If we are not able to put things right to your satisfaction, you have the right to refer your complaint to the Financial Ombudsman Service for independent adjudication. If you would like a copy of our Internal Complaint Procedures leafletPDF opens in a new window (PDF, 164KB), this is available on request.
Apply now
To get started, please select your business type
Save with confidence
As we are covered by the Financial Services Compensation Scheme, savings with Virgin Money are covered up to £85,000 per business. Most businesses are covered by the scheme.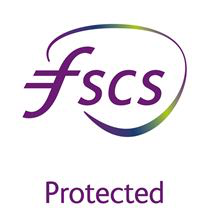 Why choose Virgin Money?
---
Lounge access
Access to Virgin Lounges: perfect for meetings in the city
UK call centres
Our UK based team are here to help your business seven days a week.
Virgin Group discounts
Access to Virgin group offers that could help you save money