Boost your digital know-how
Ask us your burning questions about the digital world and we'll help you master the basics.
Everything from setting up or using mobile banking to staying safe online, and even video calling with the family. Book a time that works for you, whether you want to chat over the phone or pop in and see us.
Book a digital know-how session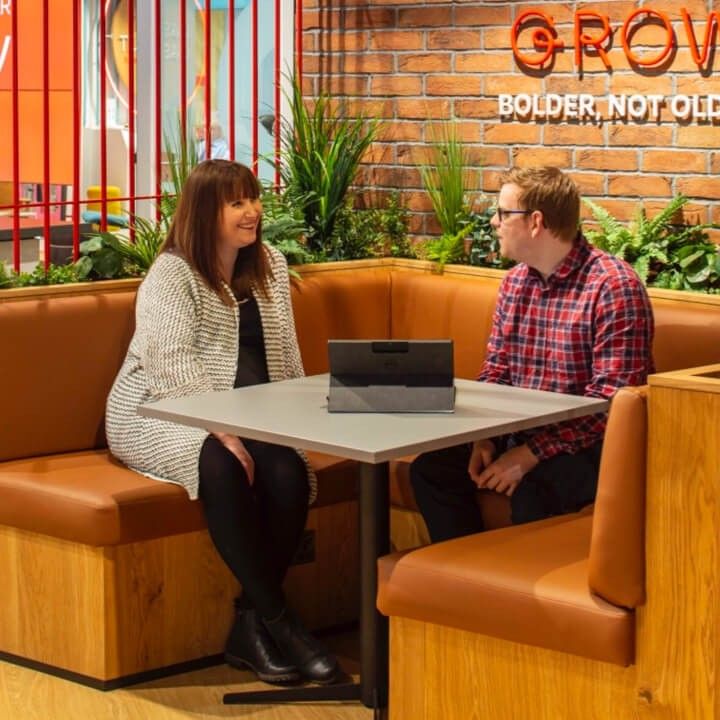 Download our banking app
Scan the QR code using the camera on your mobile or tablet device to download our app

Link opens in a new window
iOS 14.7 or above

Link opens in a new window
Android 8.0 or above
Prefer Internet Banking?
If you don't have a device for mobile banking, you can still use our secure internet banking service and it's easier than ever to get started.
Once you're registered, you can log in by using your internet banking password, and we'll make sure it's you by sending a One Time Passcode by SMS. If you've registered for our Mobile Banking app, you'll use this to verify your login instead.
Register
Log in
Set up is simple
Mobile banking is the quickest and most secure way to bank on the go. Our interactive guide shows just how easy it is to get started.
Simply click on 'Start' to get going.