Sign in / register
Investments
Latest fund news
We're pleased to let you know we've reduced the annual ongoing charge on two of our funds.
From 25 January 2019, we cut the charge from 1.00% to 0.60% on the Virgin Bond and Gilt Fund and the Virgin UK FTSE All-Share Fund*.
There are no changes to our other investment funds.
We'll send more details with your regular statement in March. There's nothing you need to do.
Thanks for being a Virgin Money customer.
*also known as the 'Virgin UK Index Tracking Trust'
Stay safe and secure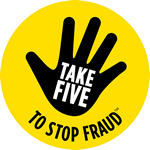 It's important to keep an eye out for fraud and scams, especially during times of change. To keep yourself safe, please follow these five rules:
Never disclose security details, such as your PIN or full banking password
Don't assume an email, text or phone call is authentic
Don't be rushed – a genuine organisation won't mind waiting
Listen to your instincts – you know if something doesn't feel right
Stay in control – don't panic and make a decision you'll regret
If you'd like to know more, visit our Staying Safe Online pages.