Highlights
Earn higher interest for limited access.
Get all your ISAs together in one place with our simple ISA Transfer service.
Awarded Best Cash ISA Provider 2018 by Moneyfacts.
Feel the love with our customer Lounges, Virgin perks and more.
Is this account right for you?
---
Great if you...
Want to top up your savings whenever you like.
Like managing your money online.
Want to bring all of your ISAs together.
Just remember...
You can only take out money twice in a calendar year.
The interest rate could change.
You can pay in up to £20,000 in the current tax year, and there is no limit on ISA transfers.
Summary Box
Please read the following Summary Box before applying for this account
---
Save with confidence
As we are covered by the Financial Services Compensation Scheme, savings with Virgin Money are covered up to £85,000 per person.
View the FSCS guarantee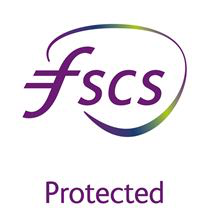 Clydesdale and Virgin Money are becoming one bank
In October 2018, Virgin Money plc (Virgin Money) joined forces with Clydesdale Bank PLC (Clydesdale). So we can bring the two businesses together as one bank, we're transferring the business of Virgin Money to Clydesdale.
Before you apply, we need to make you aware of some important information about the transfer. This includes how your Financial Services Compensation Scheme (FSCS) protection could be affected.
Apply now in just 10 minutes
More reasons to choose Virgin Money
Virgin Money Lounges
Enjoy exclusive membership to our Virgin Money Lounges. Help yourself to free tea and coffee, use our Wi-Fi and iPads and take some time for yourself or relax with friends.
We've brought our Lounges to London, Edinburgh, Glasgow, Manchester, Norwich, Sheffield and Cardiff, with more on the way.
Discover our Lounges
Award-winning products
We don't like to brag but it's good for you to know that other people have given us a thumbs up too. You don't just have to take our word for it. Here are a few awards we've won:
Best Online Savings Provider (Your Money 2018)
Best Bank Savings Provider (Moneyfacts Awards 2018)
Best Overall Cash ISA Provider (Savings Champion Awards 2018)
24/7 support
We're here to answer your savings questions. Chat online with one of our experts – or if it's out of hours, our handy Questions and Answers page is the place to go.
View the top savings queries
Virgin Group discounts
When you join the Virgin Money family, you get extra special deals across the wider Virgin Group. So you can save on everyday essentials, as well as bigger things - like days out, dream holidays and amazing adventures. Terms apply.
Discover our discounts